2019 has been a big year for European beer. The revival in brewing across the continent has continued relatively unabated. The whispers about drinkers' growing interest in low- and non-alcoholic beer became an unavoidable din – even if the hype still seems to be led by breweries for the moment. And big buy-outs shook beer communities in the UK, France and The Netherlands.
The Brewers of Europe held their second successive Forum in Antwerp, and all of those issues and more came up across the two days of presentations and debates. here. On the Forum blog, we've covered European trends – a plea for more straightforward beers in France, the balance between old and new in Italian brewing, and the pressures of the health lobby coming to bear on beer labelling in Germany – but we've also looked further afield to the less traditionally-considered brewing powerhouses of China and Latin America.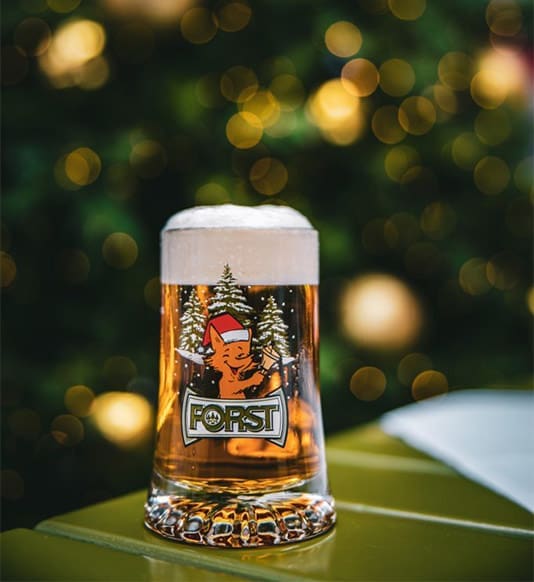 No crystal balls here
We'll continue to do this in 2020, as the Brewers of Europe gear up for the third edition of the Forum as it returns to Brussels for a second time in three years (it is Europe's self-appointed capital, after all). But on the last day of 2019 and of the decade, after asking many of our contributors what they saw as the coming trends in their respective regions over the coming 12 months, it's my turn to look ahead to what's in store for Belgium.
But I'm not going to try and predict what trends are emerging because, as someone smarter than me pointed out on Twitter this month, Belgian beer doesn't move to the same rhythms as US or even UK beer. To paraphrase the quote usually attributed to then-Chinese Prime Minister Zhou Enlai about the impact of the French Revolution, when it comes to what tectonic shifts have occurred in Belgian brewing in the past 10 years, "it's too early to tell."
Three kings, three wishes for 2020 – gold, frankincence, and myrcene
Instead, given the season that's in it, I'm taking my lead from the Three Wise Men (the visiting Magi of the Nativity) who brought a baby Jesus Gold, Frankincense, and Myrrh. Gold is an easy one – in 2020 I would love to see more golden lagers brewed locally by Belgian brewers. People like Pils 13, and most recently Brasserie de la Senne, have led the charge, but there's so much potential for brewers to pitch for the easy-drinking market in a country still dominated by euro-pils – so here's to more Bohemian pilsners, Schwarzbiers, kellerbiers, and more!
In lieu of frankincence, it would be great if Belgian brewers continue the burgeoning trend of reconnecting with local ingredients, and pushing themselves to find new and interesting flavours in their backyards to give a greater sense of localism and (gird yourselves prescriptivists) terroir to their beers. Momentum in this direction has been building in recent years as lambic brewers explore heritage crops and reintroduce Schaarbeeksekrieken back into the payottenland. Other brewers, like Verzet and their Oaky Moaky, and Antidoot and basically every esoteric ingredient they use from their kitchen garden, are exploring what foraged produce can add to their beers.
I've never really understood what myrrh was, but it sounds close enough to myrcene – an important essential oil in hops – to use it as a wedge for my final wish for 2020 – for Belgian breweries to be ambitious in their use of hops in the year ahead. Not just using more of them – Belgian beer has always been a paragon of drinkability and moderation in the use of hops – but in trying new versions and varieties. Like Cantillon, who are supporting the revival of a long-dormant hop varietal used a century ago for lambic brewing. Or cast your net further than US C-hops or reliable Belgian noble strains and hot out for the fruity, tropical, and complex flavours of Australasia. New Zealand looks set to have another bumper hop harvest, so even if you have to sell a kidney or your first-born, brewers get your hands on some Nelson Sauvin or Riwaka and show us what you can do!