You are a craft brewer and you just started your brewery? You have been in the industry, quite successfully, for the last 5 years and would like to speed up and bring your brewery to the next level? You work for a family-owned brewery which has been around for a couple of decades and would like to anticipate the upcoming trends of the industry? Your brewery has an international presence and you want to stay up-to-date with the latest evolution? You are a supplier of the brewing industry, a wholesaler, a distributor and want to stay in line with what the brewing sector is striving to?
Then the Brewers of Europe Forum is the right place for you!
It will feature:
The 2021 edition of the Brewers Forum will take place on the 1-4 June 2021. You don't want to miss it? Add it now to your agenda!
The programme is now online and you can discover the range of topics as well as the list of our inspiring speakers!
Seize now the opportunity to become a sponsor of the Brewers Forum 2021!
Discover the sponsorship and advertising possibilities offered by the Brewers of Europe Forum 2021!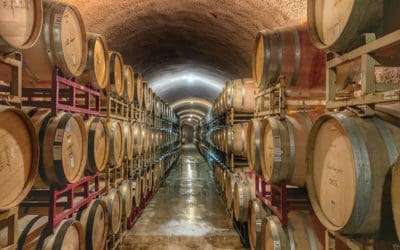 Many brewers are now paying attention to being sustainable and work out circularity scheme for the benefit of the planet. But do they know it can also benefit the beer's profile? Actually, many brewers do know and have invested into re-using old wine and/or spirits...