The Brewers Forum 2021 is now over! Nearly 2500 brewers, suppliers, policymakers, NGOs and others signed up to follow our 19 sessions and 50+ speakers and panelists for inspiring discussions and intense knowledge sharing over four days.
Replays of the session are available to registered attendees on the platform until the 18th of June by using the connection details.
Thank you for attending! We are looking forward to seeing you all in Madrid next year!
Brewers Forum & 38th EBC Congress, Madrid (Spain)
Join us next year, 29 May to 01 June 2022
The Brewers Forum brings together brewers of all sizes, ingredients suppliers, equipment providers and the entire beer value chain, to discuss the latest and upcoming developments. Held on a yearly basis, it addresses via plenaries, breakout seminars and practical workshops the hot topics in the beer world, from brewing technologies, brewing skills, marketing, sustainability, consumers' expectations, trade, trends etc.
The EBC Congress is one of the most important brewing technical events in Europe as well as across the globe. It appeals to researchers, technologists, scientists and other professionals involved in the fields of brewing, malting, beverage engineering and fermentation. During the EBC Congress, attendees can follow more than 50 scientific presentations and read more than 100 technical posters and discuss with their authors. The last day is reserved for technical tours to breweries, maltings, supplier / brewing engineering companies.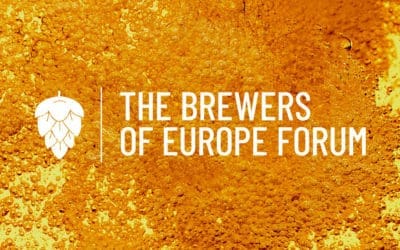 Brussels, June 4, 2021 - With Europe finally opening up bars and cafés, the brewing community this week showed it is ready to push ahead with sustainability initiatives and modernised production to make beer better than ever. Nearly 2,500 brewers, suppliers,...